Praying the Labyrinth: A Journal for Spiritual Exploration
Walking the labyrinth is becoming an increasingly popular spiritual exercise across the country and around the world. Based on her experience at Chartres Cathedral in France and her training with Lauren Artress at San Francisco's Grace Cathedral, Jill Kimberly Hartwell Geoffrion has created a simple, meaningful approach to preparing for, undertaking and meditating on labyrinth walks. Praying the Labyrinth is a journal that will lead the uninitiated seeker into a spiritual exercise of self-discovery through scripture selections, journaling questions, poetry, and space for personal reflections. While it may be the perfect introduction to the art of walking the labyrinth, this book can also be used by seasoned labyrinth users to bring new and deeper meaning to their spiritual lives.
Foreword by The Rev. Dr. Lauren Artress.
Cleveland: Pilgrim Press, 1999. ISBN:0-8298-1372-1 Retail Price: $14.95
Ordering from The Pilgrim Press: +800-573-3394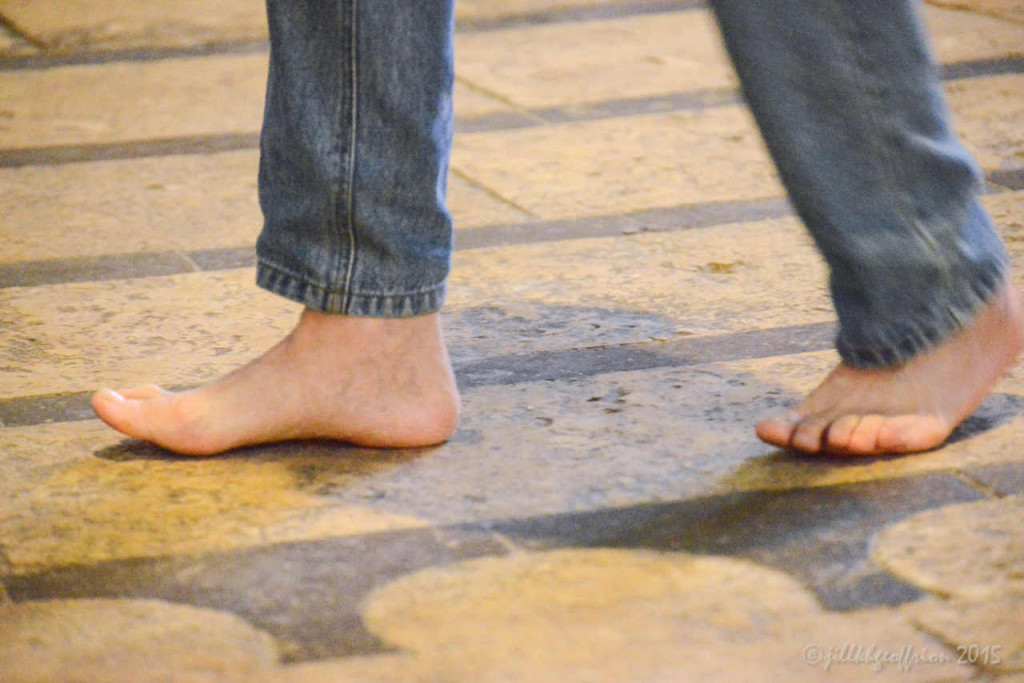 From the Opening Section:
Going back to the labyrinth
I place my bare feet
on the flagstones.
A simple gesture,
Skin on rock.
I touch more than the floor;
I touch the holy intentions of
Other pilgrims
Who came before me.
Devotion,
Expectation,
Love,
And hope
Oozed out of their pores,
Just as they do out of mine.
Skin on rock, but more.
Spirit above and spirit below.
They exchange a holy kiss.
Whose feet
smoothed the path I follow?
When will someone else connect
With the faith I now walk?
Praying the Labyrinth, page 80.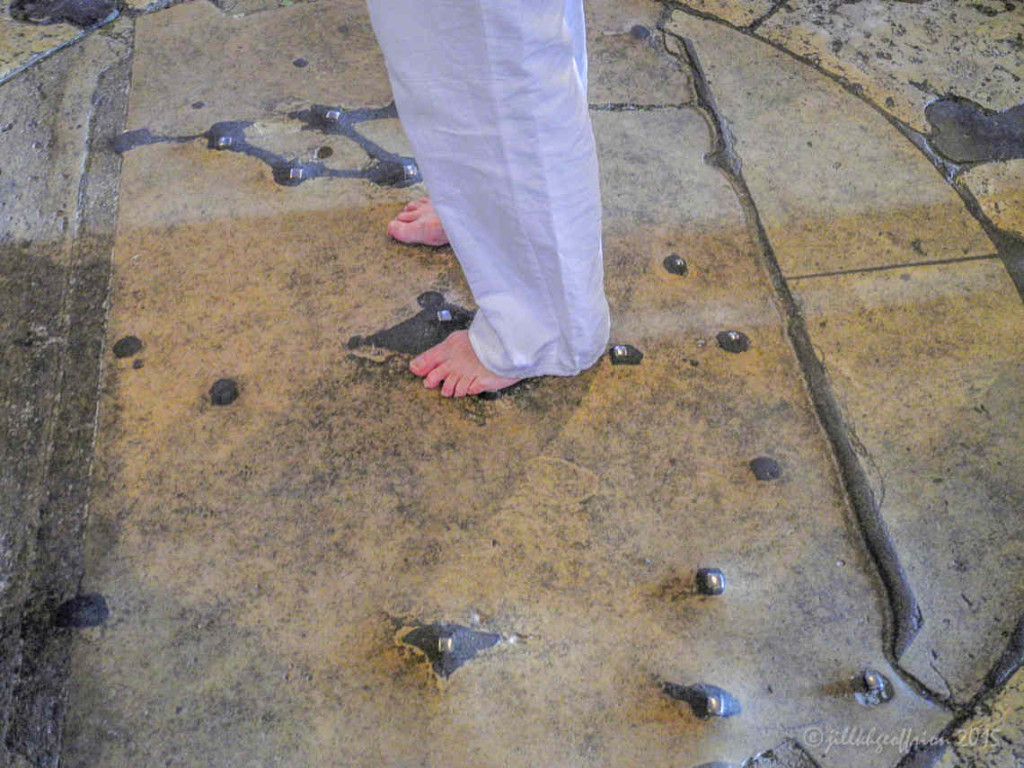 Other books on labyrinths by Jill.
Praying the Chartres Labyrinth focuses on the Chartres Cathedral and its labyrinth.