In 1979 I visited the Chartres Cathedral for the first time. Since then, I have crossed the threshold of the cathedral thousands of times, finding growth, joy, connection, and faith to be the fruit of spending time within its walls. I love opening the possibilities of Chartres Cathedral's imagery, beauty, and sacred space to others through visits, photographs, articles, and books.
Wanting to learn more about the medieval labyrinth that spans the nave, I returned to Chartres in 1996. Ever since I have walked and prayed it as often as it was open. Now, when I am in residence in Chartres, I offer hospitality on behalf of the cathedral to those who come on Fridays to discover the gifts of labyrinth prayer for themselves.
Personal prayer each morning and Vesper community prayer in the cathedral has created the foundation of all the work I have done in Chartres these past twenty-five years. It has been a joy to publish my findings and photographs in the resources shown below.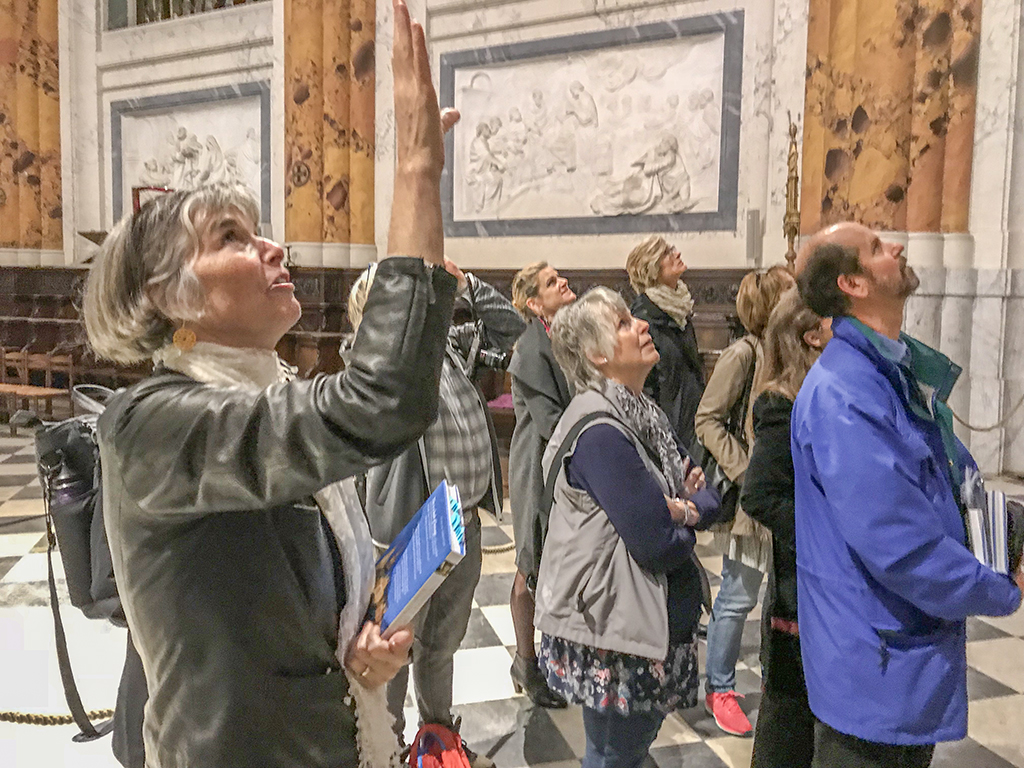 Welcoming and guiding pilgrims who come to Chartres to pray is both a privilege and a joy. I always combine my pastoral heart for the spiritual needs of pilgrims with my academic curiosity. My visits blend learning, art appreciation, faith, ritual, an embodied experience of the space, and gratitude.
Consult Jill's Schedule for upcoming events
Read what pilgrims are saying about Jill as their guide