There are at least as many ways to pray a labyrinth as there are people who pray it. The following suggestions pair a spiritual activity with praying on a labyrinth.
Caring
"God, [person's name] is in need…"
Centering
When you feel or perceive God's presence, move into it more deeply.
Chanting
Singing "Kyrie Eleison," Alleluia, or a favorite chant.
Discerning
Talk with God about something important.
Focusing
Repeat a favorite name for God, i.e., "Jesus, Jesus…" or, "Healer, healer…"
A spiritual word that has significance for you "Love…"
A short prayer: "Please help!"; "Thy will be done"
Grieving
"Please help me to stay present to this pain. Support me as I move with it.
Imaging
Holding someone or something in an internal visual state that represents your deepest desire.
Interceding
Plead with God on behalf of others.
Moving
Embody your sacred communication. No words are necessary.
Opening
"I'm here. Help me to stay open to You.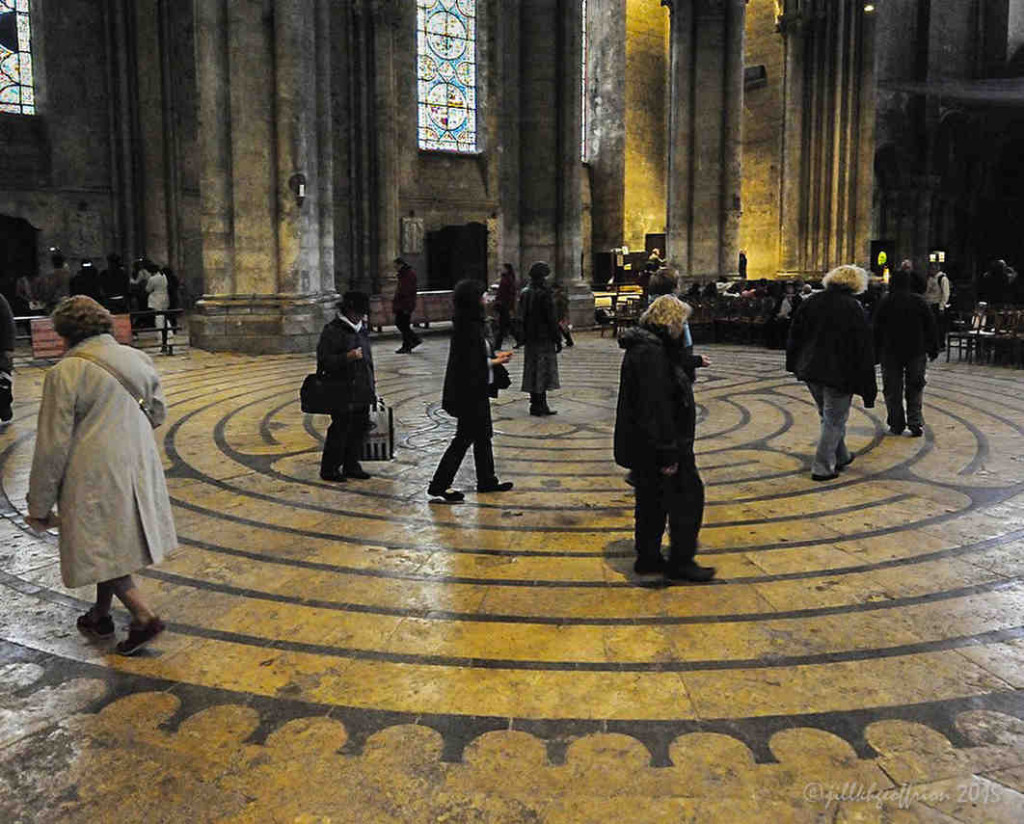 Praising
Speak God's name or attributes with love and appreciation.
Questioning
"What is my next step?" "What do I need?"
Reading and Reflecting
Read or recall a biblical story. Ponder its meanings as you move. Take your scriptures with you. Stop anywhere to read and respond.
Releasing
"Help me let go of…." " "I forgive…"
Searching
"God, I want to understand…"
Seeking
"God, show Yourself to me."
Singing
Choose a favorite spiritual song, or hymn. Sing it silently or out loud.
Transitioning
"Ever since [person's name] died…."
"Thank You, God, for the new opportunity…."
For more information about labyrinths and labyrinth prayer, see labyrinthprayer.com